About Us
When Bob Hansing started EAI in 1973, he had amassed 29 years in the bicycle industry. His career in cycling began in 1944 at Village Cycles, a bike shop in No. Hollywood, CA. He was 12. For 5 years he juggled school with work at the bike shop to help support his mother and 2 sisters. Upon graduation, Bob married his high school sweetheart Beverly and enlisted in the Navy where he rode for the Naval Cycling Team. Bob continued racing even when his ship was deployed to Korea. Many of his races were on portable wooden tracks.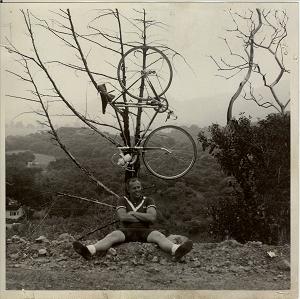 Upon his discharge in 1955, and with the help of his childhood employer, Jack Kemp, Bob opened his first bicycle shop in Montrose, CA. He also began importing and distributing bicycles and parts as a second business. That importing company, Montrose Bike Imports, was the first importer and distributor of Campagnolo components in the United States. In 1963, Bob moved his retail store to a new, bigger location.
The 1970's were busy for Bob. He retired from retail in 1971. He worked briefly for the importer West Coast Cycle before starting EAI in 1973. In that same year the Shimano family asked Bob to head Shimano American Corp. He took the position of president and ran both Shimano and EAI until 1976 when he chose to focus solely on EAI.
In 1983, Bob purchased property in La Crescenta, built a warehouse and moved EAI there. He thoroughly enjoyed his work and remained active in the day to day operations of EAI until he passed away in 2001.
Today, Euro-Asia Imports is still in La Crescenta and has expanded to 3 warehouses. It is still owned and operated by the Hansing Family and just as Bob did when he started EAI, we take great pride in scouring the globe in search of the finest professional racing and touring equipment from Japan, Italy, France and England. These components are housed in our warehouses in La Crescenta and are ready to ship to...you.
---

Back